The Rogue River is a world famous fishery known for the abundant Salmon and Steelhead who travel our waters. Another wonderful aspect of the Rogue River is the almost year-around fishing opportunities. Our single day trips will be guided by our highly skilled and experienced boatman who will travel with you to the best locations on the river for you desired fishing experience. Single day fishing trips on the Rogue River include all the fishing gear you need, a lunch, plenty of coffee and a great time. Many of the best areas for fishing are extremely scenic meaning you can enjoy the beautiful Oregon surroundings while also enjoying a great day of fishing on the river.
Trip at a glance
Who is this trip for?
First timer to experience anglers.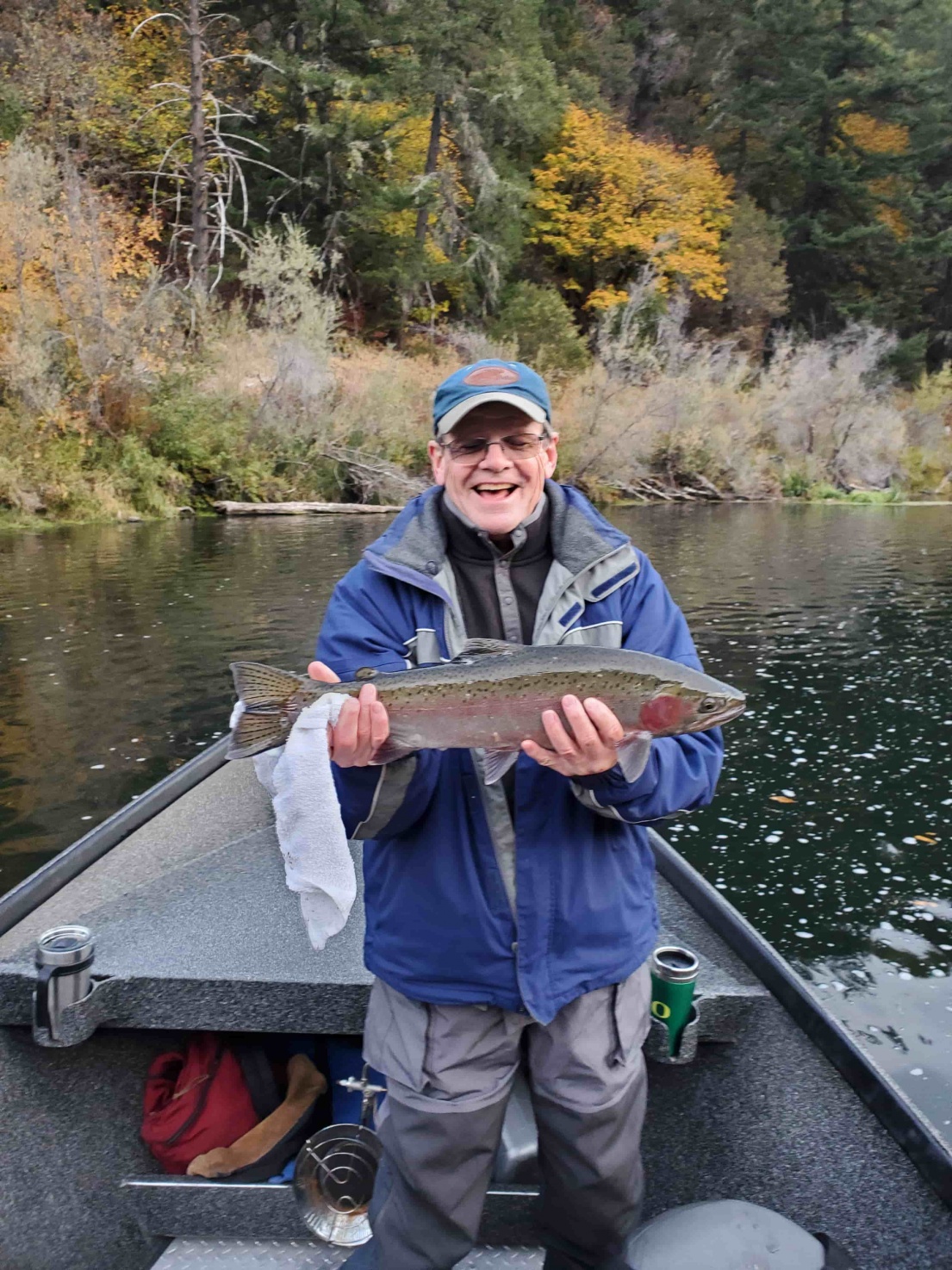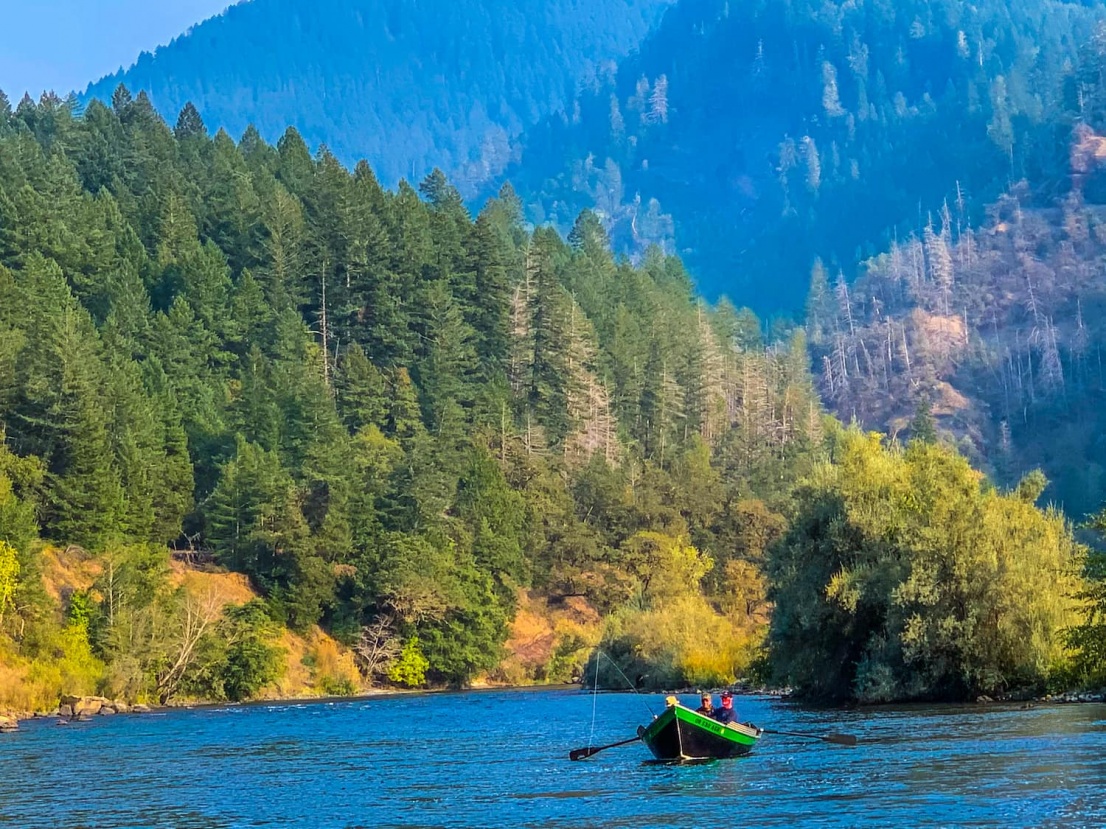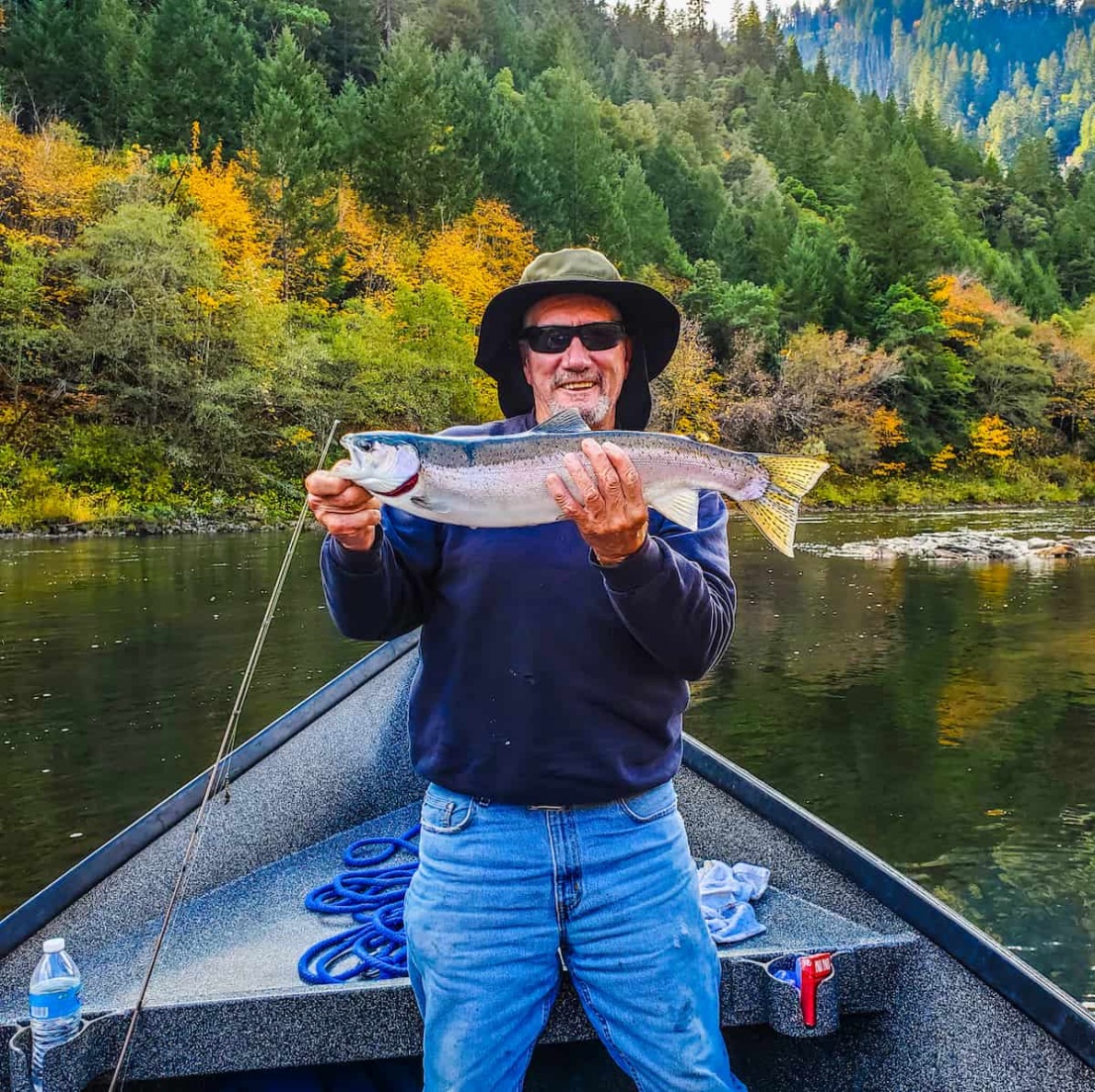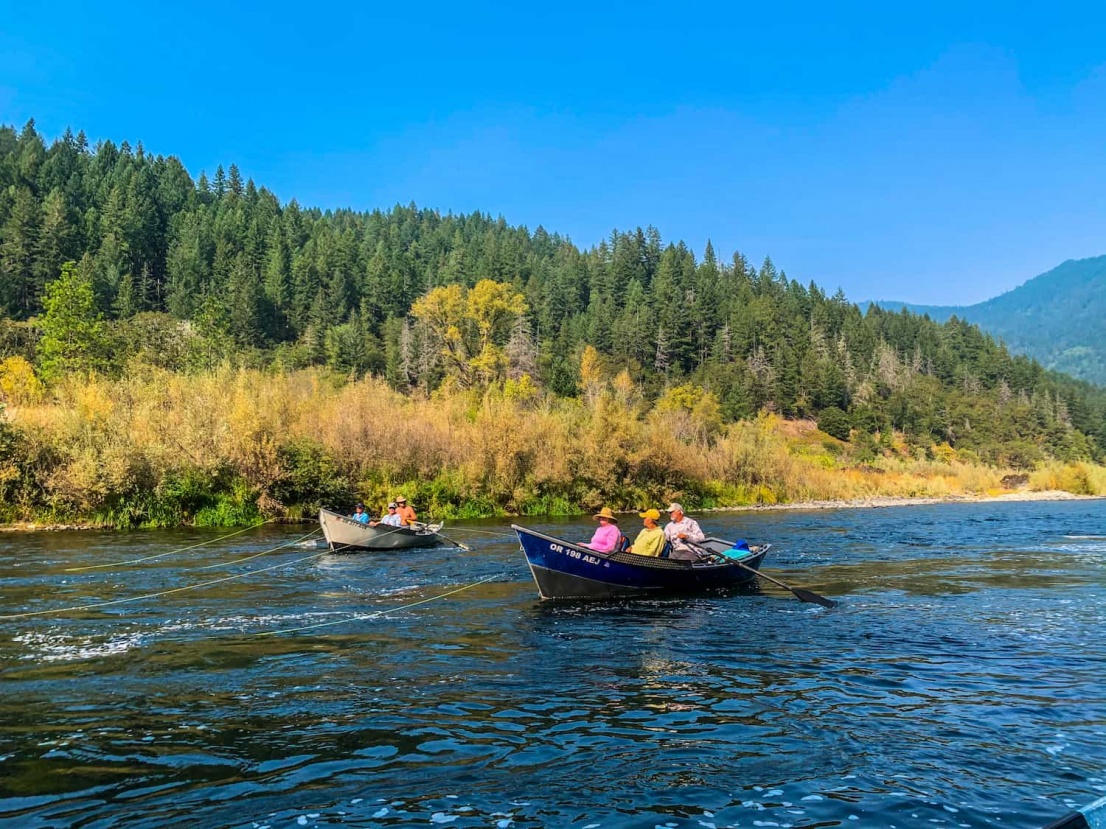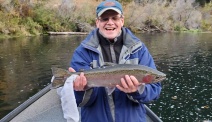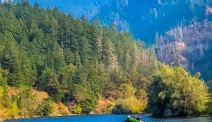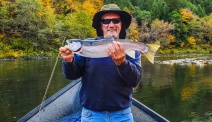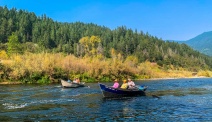 Dates / Rates
Full-day Fishing Trips
Season - Almost year around
Cost: $520 per boat (up to 2 people)
Meeting locations for these trips can vary somewhat. Trips will often meet at the Orange Torpedo Trips shop in Merlin Oregon
210 Merlin Rd
Merlin, OR.
97532
Depending on where you are going to fish it is possible your guide will contact you to meet elsewhere.
Your exact itinerary will vary depending on the season, what style of fishing you are doing, and what kind of experience you are looking for. Our guides will call you prior to your trip to plan out the best possible day of fishing on the Rogue River for you.
Where to Meet
Orange Torpedo Trips - Unless your guide arranges for something else.
210 Merlin Rd. Merlin, OR. 97532
Take exit 61 off of Interstate 5. Exit is approx. 3 miles north of Grants Pass. At exit turn left (west) and follow Merlin Rd 3.2 miles until you see Orange Torpedo Trips on right. We have a secure fenced parking lot where your car can be stored during your trip.
Accommodations
Here are a few of the local accommodations in the Grants Pass area. We are happy to pick you up at any Grants Pass area hotel if you let us know ahead of time.
Camping
If you plan to camp while you're here, we recommend Indian Mary Park (541-474-5285). The nearest RV Park is Beaver Creek RV on Merlin Rd., although Indian Mary Park also provides full RV hook-ups. We have a parking lot that will accommodate RVs while you are on your trip.
Packing List
Valid Oregon fishing licence with Salmon and Steelhead tags
Clothing appropriate for the weather - Typically warm clothing.
Sun screen
rubber boots or water proof footwear.
Sun glasses with chums or Croakies
Hat
FAQs
We have a per boat fee. That is for 2 people.